Nov 19, 2019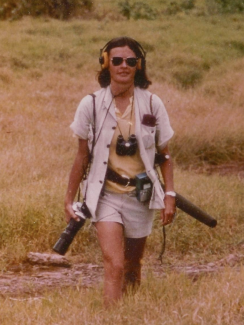 Dr. Cheney was an inspirational researcher, and her teaching was a true asset to the BBB program.

Dorothy Cheney, world-renowned primatologist in the Department of Biology in the School of Arts & Sciences at Penn, died on November 2018 after a long battle with breast cancer. She was 68.
Dr. Cheney and her husband and colleague, Robert Seyfarth, a Professor in Penn's Department of Psychology, revolutionized the way primate field work was done by combining careful observations with elegantly crafted, controlled experiments, often in unpredictable and dangerous settings. Their work on vervet monkeys and baboons provided new insights into the primate mind, and transformed our understanding of the evolution of social relationships. For her work, Dorothy was recognized by innumerable honors, including a Guggenheim Fellowship in 1995, election as a Fellow to the American Academy of Arts and Sciences in 1999, election to the National Academy of Sciences in 2015, and the Distinguished Primatologist Award from the American Society of Primatology in 2016.
Dorothy influenced generations of undergraduates at Penn with the popular animal behavior class she taught with Robert (BiBB 231). Her skills as a teacher were recognized with a teaching award in 2009. Just as she was known to be unflinchingly self-critical and rigorous in her work and writing, she also taught her students the value of exhibiting that same level of critical thinking. To paraphrase one of her students, Dorothy showed us the virtues of modesty and sincerity.